Venue & Travel Information
Address of the Venue
The satellite meetings will take place from August 13th to 18th 2019 at the TU Wien within the buildings of the Electrical Engineering Department:

TU Wien
Department of Electrical Engineering
Gußhausstrasse 25-29
1040 Vienna
GPS coordinates: (48.1983295, 16.3696166,17)
Public transport in Vienna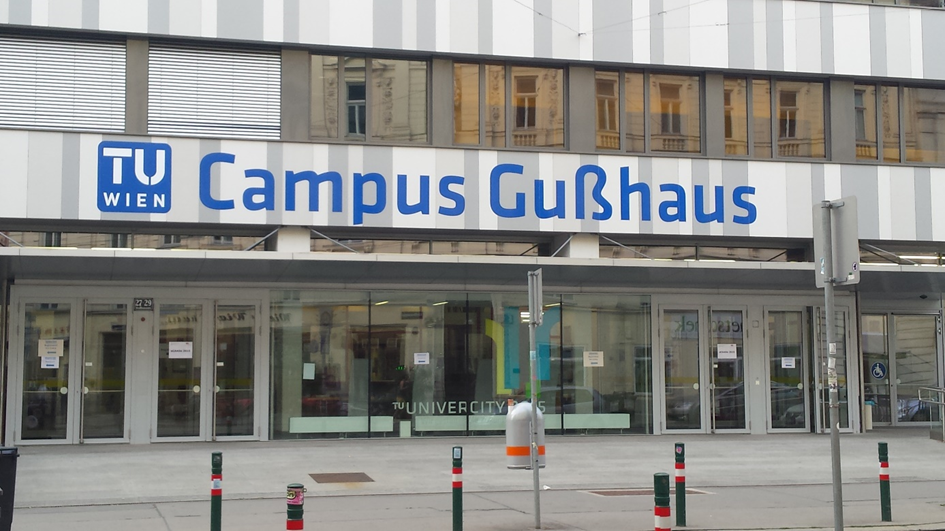 Public transport in Vienna
TU Wien, Gußhausstrasse 25-29, 1040 Wien; GPS coordinates: (48.1983295,16.3696166,17)

The building of the electrical engineering department of Vienna University of Technology is located in the city centre of Vienna and reachable via the underground lines U1, U2, U4 (station = Karlsplatz) and the tramway 1, 62 (station: Resselgasse).

Tickets are available at the airport, at the subway stations, in tobacco shops (so-called Traffik's) and online.

Click here for further Information regarding the public transport in Vienna
Click here for a city map of Vienna
Find here the exact locations of the different buildings.
Please click on the pictures to enlarge them.